Melanie Chesnokov – senior research coordinator
Melanie joined the ADVANCE Study in 2017 and is currently working on extending ADVANCE research to explore the impact of combat injury and combat exposure on the spouses, partners and children of our ADVANCE participants together with a small research team at King's College London.
Melanie has worked on projects involving military mental health for a number of years after moving to this area from co-ordinating research in the field of Child & Adolescent Psychiatry at the Institute of Psychiatry, Psychology and Neuroscience at King's College London. Prior to joining the ADVANCE study, Melanie ran a large trial of post-deployment mental health screening of UK Armed Forces personnel during their return to work period straight after deployment. After this, she ran a study investigating the impact that having a military father with post-traumatic stress disorder (PTSD) has on adolescent children.
As research coordinator for ADVANCE, Melanie continues to actively engage with existing and potential study participants and foster links with our charitable and academic partners internally within the MoD and externally with our partners in the charitable and academic fields.
Daniel Dyball – research assistant
Daniel graduated from University of Kent with a degree in Applied Psychology in 2010. He then spent several years working in clinical mental health fields, ranging from forensic mental health to child and adolescent mental health. His research interests include military, physical and mental health interactions, and mental health stigma.
Daniel started working for King's Centre for Military Health Research in 2015, where he was involved in a study of mental health in (ex-)serving personnel and help-seeking behaviour / barriers to care. As part of this project, Daniel interviewed over 550 armed forces personnel about their mental health.
Daniel then moved on to join the ADVANCE Study team and to endeavour on a PhD in Psychological Medicine. His work on ADVANCE includes IMPACTS (Interactions between Mental and Physical health Among Combat-injured and non-injured veTerans and serving personnel Study). The study investigates how mental health affects physical health, both negatively and positively.
Travis Francis – radiographer
Travis joined the ADVANCE team in December 2019 bringing with him six years of clinical radiographic experience. During his time as a radiographer Travis has worked in a variety of settings and modalities including orthopaedic radiology, interventional radiology, MRI and plain film X-ray.
His main role within the ADVANCE Study is to organise and provide X-ray and DEXA scans for each participant. Travis works alongside the wider radiology team to ensure imaging consistency and professionalism throughout the duration of the study.
Guy Fraser – research nurse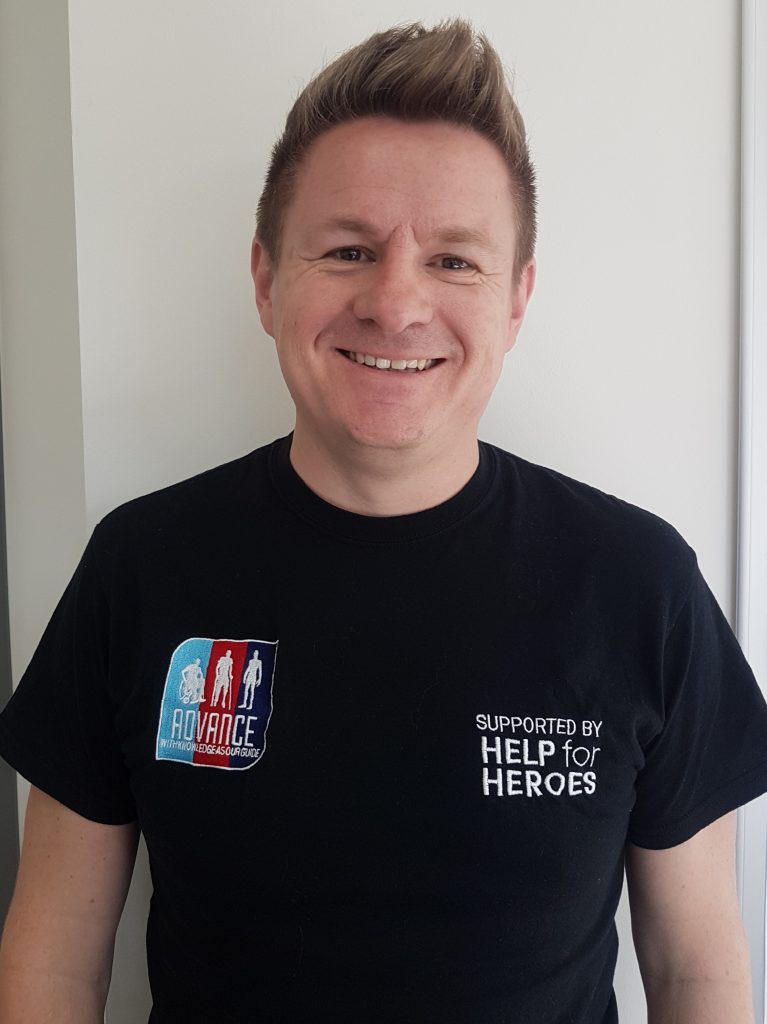 Guy joined the ADVANCE Study in May 2019. He brought with him two years' extensive clinical research experience from phase 1 and first in human pharmaceutical trials. In his previous roles he delivered and encouraged good clinical practice whilst carrying out his nurse in charge duties.
Before joining ADVANCE Guy also worked for over 20 years in the acute nursing sector, which consisted of thoracic surgery, respiratory medicine, coronary care and cardiac intensive care.
Guy's primary role within ADVANCE is to provide a safe and professional environment for the study participants whilst carrying out study procedures and recording findings accurately.
Meliha Kaya-Barge – healthcare assistant
Meliha qualified as a nurse in 2006 from Birmingham City University and currently works as a healthcare assistant in the ADVANCE Study. Originally from Turkey, she has been in the UK since 1999 and is married to a serving soldier in the nursing corps. Together they travel around Europe for her husband's work.
Molly Waldron – research nurse
Molly has been a clinical research nurse since 2013 and has a background in mental health nursing. She has led on several research trials in a variety of settings, including cardiology, gastroenterology, endocrinology and mental health. She started in the ADVANCE Study research team in October 2018 and her main role is to recruit participants to the study and carry out assessments.
Tass White – clinical administration lead
Tass joined the ADVANCE Study in November 2018 as part of the administration team. In March 2020 she took up the role of clinical administration lead within the clinical team where she is integrating the administration processes of ADVANCE within the clinical team's activities. She is responsible for ensuring that the most effective and efficient administration systems are in place which will support the clinical team and ensure participants' visits to Stanford Hall run smoothly.
Anna Verey – research assistant
Anna joined the ADVANCE Study in October 2020 and is responsible for recruiting participants, data entry, analysis and other study-related tasks.
Anna graduated from Goldsmiths, University of London with a first-class bachelor's degree in Psychology and the University of Surrey, with a master's degree in Social Psychology. Her passion for military health led her to research post-deployment transition for her bachelor's thesis and the experiences of unaccompanied spouses for her master's thesis.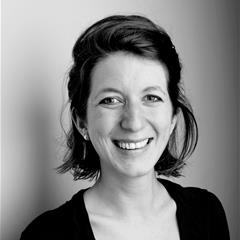 From 2014-2017, Anna was employed at the King's Centre for Military Health, where she was involved in a study investigating the support provision available to family members of wounded, injured or sick Service personnel. Subsequently, Anna was employed on a study which investigated the behavioural outcomes for children with military fathers with a diagnosis of post-traumatic stress disorder.
Between 2018-2020, Anna worked for City, University of London on a randomised control trial of peer support to enhance psychiatric discharge and for University College London on a feasibility study aiming to promote the oral health of older people living in care homes.
Seamus Wilson – senior research nurse
Seamus joined the team in March 2019 and brings with him a wealth of clinical research experience. His research nursing career began in 2011 whilst living in Melbourne, Australia where he was appointed to a position at Monash University to coordinate a large community based randomised controlled clinical trial.
Following five years at Monsah University, Seamus went on to work within a hospital setting acting as primary study coordinator for a large portfolio of pharmaceutical studies that consisted of multiple phased studies in breast cancer and cardiac intervention cardiology research.
His primary role in the ADVANCE Study is to lead the clinical team whilst working closely with the rest of the ADVANCE team.