Fearghal Behan – Research Fellow
Fearghal joined the ADVANCE Study in January 2021 within the Musculoskeletal Mechanics Group at Imperial College London. He is a research fellow focused on musculoskeletal health.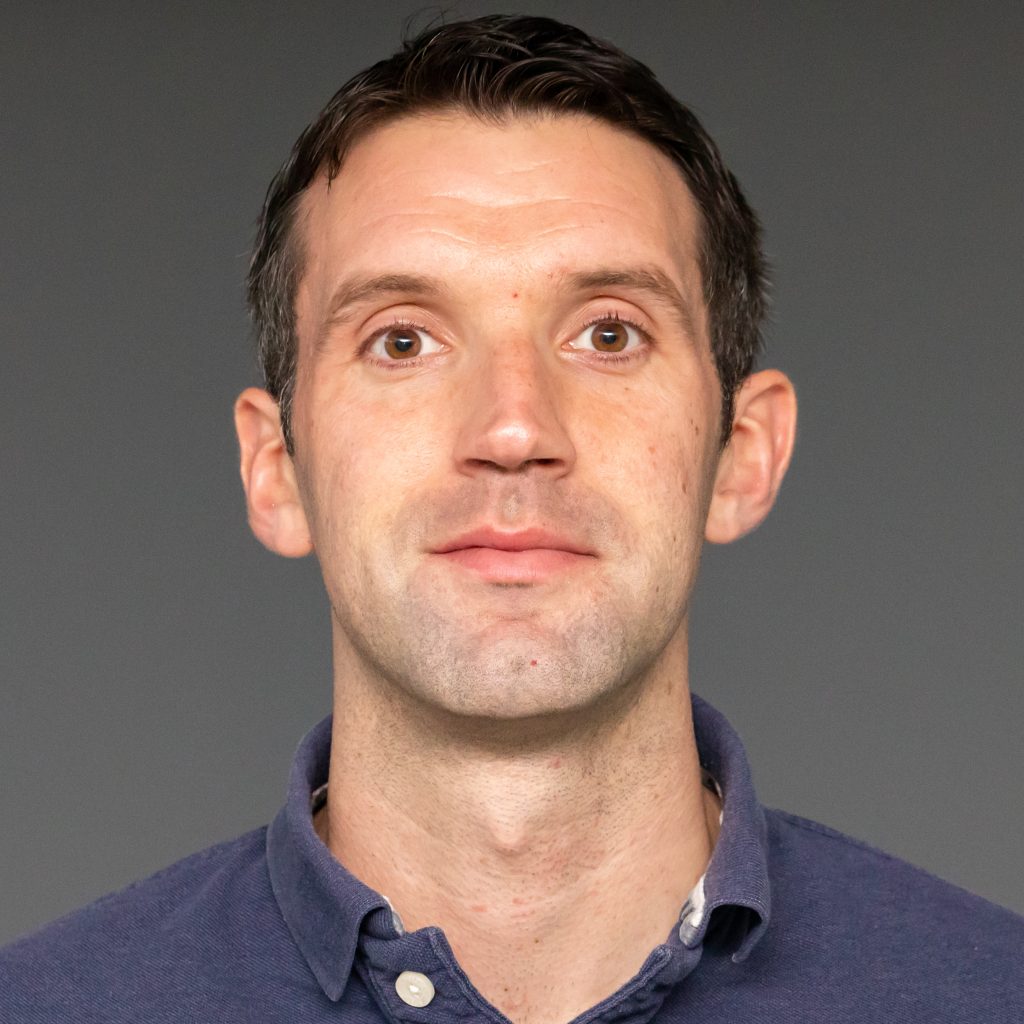 Fearghal is currently working on an interventional study that aims to improve bone mineral density through exercise in individuals who have suffered below knee amputations. This work is driven by the ADVANCE baseline findings that show a reduction in bone mineral density in the amputated participants.
Fearghal commenced his career as a physiotherapist in Ireland, where he worked in a variety of clinical settings before specialising as a musculoskeletal physiotherapist. He has practiced both in acute hospitals and in elite sports medicine settings. After many years of clinical practice, he completed a PhD in Loughborough University. Thereafter, he worked as a research scientist in Aspetar Sports Medicine Hospital in Doha, Qatar, and then as an Assistant Professor in Dublin City University.
Fearghal's previous research has focused on musculoskeletal injury and neuromuscular function, with the aims of aiding injury prevention, rehabilitation, and performance. He uses a variety of neuromuscular function, biomechanical, and imaging methods (MRI, 2-dimensional ultrasound) to conduct his work.
Howard Burdett – Research Fellow
Howard joined the ADVANCE team in February 2021. He is a research fellow investigating socioeconomic outcomes for the ADVANCE participants and how these outcomes are related to injury, support services and other factors.
Howard received his PhD in epidemiology for research on mental health and socioeconomic status of UK Armed Forces personnel transitioning to civilian life. Veterans and transition remains his primary area of interest, including mental health, and social and economic outcomes.
In his work, Howard has looked at socioeconomic trajectories from in-service to post-service life of UK military personnel, and also examined the long-term socioeconomic and wellbeing consequences of battlefield injury during Operation HERRICK and associated recuperation. His experience is in mixed-methods research research, including cross-sectional studies, longitudinal studies, randomised controlled trials, meta-analysis and data linkage.
Howard has published on the long-term mental health and socioeconomic outcomes of veterans, as well as other areas of Armed Forces wellbeing and return from deployment. He has supervised students and research assistants on a number of topics, including qualitative interview studies of deployment-related moral injury as a result of deployment experiences, and veterans' experiences of transition to civilian life.
Sarah Dixon-Smith – Research Associate
Sarah joined the ADVANCE Study as a research associate in March 2023. Her research focuses on the long-term outcomes of acute medical and surgical trauma care interventions.
Sarah has a background in historical research, with degrees in archaeology and public history, and she spent several years as a museum curator. She received her PhD from Imperial College London in 2022 for her research into blast injury and chronic pain. Her project focused on the very long-term impact of conflict wounds, using a longitudinal dataset to track the medical information of 100 First World War amputee veterans across seven decades, exploring the prevalence of postamputation and neuropathic pain, premature ageing, and whether historical data can be used to benefit veterans with similar injuries from the most recent Iraq and Afghanistan conflicts.
In addition to her work on chronic pain, Sarah has also written on institutional memory, 19th century neurology, the history of anaesthesia, and the unlikely connection between amputee veterans and designer raincoats.
Dan Dyball – Post-doctoral Researcher
Dan joined the ADVANCE Study team in 2017 and achieved his PhD in Psychological Medicine, using the ADVANCE study cohort data, in 2023. His work on ADVANCE includes IMPACTS (Injury, Mental illness, Psychological thriving and cArdiovascular health amongst CombaT injured and uninjured UK military Servicemen). The study investigates how mental health affects physical health, both negatively (e.g. depression and PTSD) and positively (e.g. post-traumatic growth).
Prior to his PhD, Dan spent several years working in clinical mental health fields, ranging from forensic mental health to child and adolescent mental health, as well as research, where he started work interviewing military personnel about their mental health. His research interests include military, physical and mental health interactions, and mental health stigma.
Dan continues to work as a post-doctoral researcher, investigating a wide range of outcomes linked to mental health and physical health.
Laura Grover – PhD Student
Laura joined the ADVANCE team as a PhD student in October 2022. Her research project is centred around social support in the ADVANCE cohort. She is interested in exploring the prevalence of social support among those with and without a physical combat injury, the value of different sources of support (such as family and friends) and the relationship between social support and mental health outcomes.
Laura graduated from the University of Exeter with a BSc in Psychology in 2017. This led to completion of an MSc in Clinical Mental Health Sciences at University College London (UCL), where she graduated with a distinction. She published her MSc dissertation in the Schizophrenia Research journal, investigating the association between symptoms of schizophrenia and suicidality.
Following her MSc, Laura went on to work as a clinical research assistant at University Hospitals of Leicester NHS Trust on a range of COVID-19 research studies. She then returned to UCL in October 2020, working as a research assistant at the Institute of Neurology, investigating the psychiatric aspects of Parkinson's disease.
Angelos Manolias – PhD Student
Angelos joined the ADVANCE study in April 2022 as a PhD student at Imperial College London. His research project aims to discover metabolomic and proteomic biomarkers predictive of cardiometabolic risk in response to combat injuries in the ADVANCE cohort.
Angelos studied Molecular Biology and Genetics at the Democritus University of Thrace and got his Master's in Applied Genomics from Imperial College London. Before starting his PhD, he worked with genomics data, investigating the contribution of regulatory DNA to metabolic diseases.
Rabeea Maqsood – PhD Student
Rabeea joined the ADVANCE team in October 2021 as a PhD student based at Bournemouth University. Her ADVANCE research project focuses on the influence of serious battlefield traumatic injury on cardiovascular disease risk and heart rate variability (HRV).
Rabeea has a bachelor's degree in biotechnology from Pakistan and graduated from the University of Exeter Medical School with a master's degree in environment and human health in 2019.
Rabeea's master's dissertation explored the prevalence of depression and examined its association with vigorous physical activity in police officers and staff in England. The paper on this research was published in the Journal of Community Safety and Wellbeing.
Anna Verey – Research Associate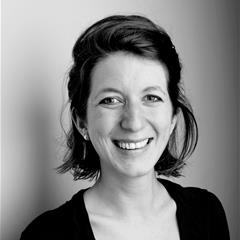 Anna is a research associate and has been part of the ADVANCE team since October 2020. She leads on the qualitative component of ADVANCE-INVEST, a study of the outcomes and experiences of injured and uninjured veterans and their family members after transitioning from military to civilian life.
Anna holds a BSc in Psychology (Goldsmiths), a MSc in Social Psychology (University of Surrey), a BA in Fashion and Textile Design (Leeds University) and a diploma in Counselling Using the Arts (Institute for Arts in Therapy and Education).
As a researcher, Anna's interests lie in non-traditional and creative research methods, mixed methods, participant engagement and the effective dissemination of research findings.
Fraje Watson – Research Associate
Fraje joined the ADVANCE team as a research associate in October 2022. Her work focuses on comparing musculoskeletal health outcomes (e.g. osteoarthritis and osteoporosis) for ADVANCE participants between the baseline and first follow-up measurements.
In 2022 Fraje completed her PhD from University College London where she was based at the Royal National Orthopaedic Hospital. Her PhD research measured dynamic biomechanical stability as a new outcome measure for children with adolescent idiopathic scoliosis compared to healthy children, using motion capture and wearable technology.
Prior to her career in human musculoskeletal research, Fraje worked as a registered veterinary nurse at Fitzpatrick Referrals Orthopaedic and Neurology Hospital. Fraje still uses her veterinary skills when volunteering for StreetVet, a charity providing veterinary care and treatment to the pets of homeless and vulnerable people.