Emma Coady – Senior Clinical Project Manager
Emma joined ADVANCE in August 2019 as senior clinical project manager. She has worked as a research nurse and a senior clinical project manager within a wide range of commercial, academic, hospital and community-based clinical settings. She previously worked as a clinical project manager at Imperial College London and UCL on the Southall and Brent cohort (SABRE) – the largest tri-ethnic population-based cohort in the UK. In her last role Emma worked for a US start-up company as the European clinical study manager for the CALM-2 study, which is investigating a device-based therapy used to treat drug-resistant hypertension.
Within ADVANCE Emma has oversight of all aspects of the Study and is based between Stanford Hall and Imperial College London.
Maija Maskuniitty – Operations Manager
Maija joined ADVANCE in July 2018, and her role involves finance and HR management and communications. She is also the executive secretary and operations manager for the ADVANCE Charity.
Maija completed her undergraduate degree in Chemistry for Drug Discovery at the University of Bath in 2008 and after that obtained a PhD in chemical biology from the Institute of Chemical Biology (ICB) at Imperial College. Following from this, she worked in various different research project management and administrative roles before joining ADVANCE.
Jodie Stevenson – Study Administrator
Jodie joined the ADVANCE Study team in March 2021 and brings with her many years of administration experience. Her role involved finance administration and booking participants in for their ADVANCE visits.
Jodie graduated from Leeds University in 2005 and has a passion for support work and mental health.
Tass White – Clinical Administration Lead
Tass joined the ADVANCE Study in November 2018 as part of the administration team. In March 2020 she took up the role of clinical administration lead within the clinical team where she is integrating the administration processes of ADVANCE into the clinical team's activities. She is responsible for ensuring that the most effective and efficient administration systems are in place which will support the clinical team and ensure participants' visits to Stanford Hall run smoothly.
Anna Verey – Research Assistant
Anna joined the ADVANCE Study in October 2020 and is responsible for recruiting participants, data entry, analysis and other study-related tasks.
Anna graduated from Goldsmiths, University of London with a first-class bachelor's degree in Psychology and the University of Surrey, with a master's degree in Social Psychology. Her passion for military health led her to research post-deployment transition for her bachelor's thesis and the experiences of unaccompanied spouses for her master's thesis.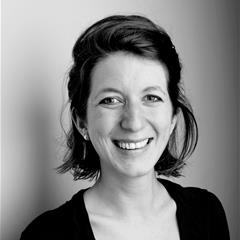 From 2014-2017, Anna was employed at the King's Centre for Military Health, where she was involved in a study investigating the support provision available to family members of wounded, injured or sick Service personnel. Subsequently, Anna was employed on a study which investigated the behavioural outcomes for children with military fathers with a diagnosis of post-traumatic stress disorder.
Between 2018-2020, Anna worked for City, University of London on a randomised control trial of peer support to enhance psychiatric discharge and for University College London on a feasibility study aiming to promote the oral health of older people living in care homes.